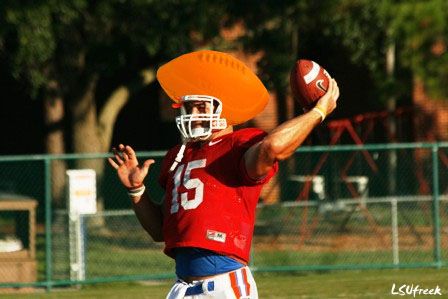 He returns to practice in full pads but with no contact, presumably wearing a special Nike-sponsored Nerf Helmet to protect his noggin. Oh, the joys of listening to swampstained LSU troglodytes hollering jokes about our brain-damaged quarterback! We can't wait, especially since the fun has already started with LSU fans getting Urban Meyer's and Riley Cooper's phone numbers and leaving what we can only assume are helpful words of encouragement, love, and not-at-all veiled murder threats on their voicemail.
Let's pay 'em back, shall we? 318-681-4564. That's Les Miles number.* Let's make some memories, lovers.
*If Les Miles runs a hospital cafeteria with the most consistently entertaining menu announcements ever.