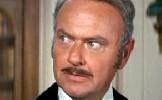 Don't make me get the health department in here...
Coach Dennis Franchione here, and believe what you're hearing--I am willing to accept a buyout. In fact, I'm excited about accepting this buyout and all it has to offer me.
Remember, though, that here at Texas A&M my staff and I have done nothing but fight for the best every single day. We believe in--caps for championship emphasis--HOLDING THE ROPE, day in and day out for the Aggie Nation. And that's just what I'm gonna do here in this negotiation. The hands? Mine. The metaphorical rope? That's your dicks, gentlemen.
What have I got to hold your balls to your ceremonial bonfire, sirs?
Well, I sold hot dogs on campus from a cart near the Agricultural Science buildings for the past three years. I was clearing 2600 a month on that thing, and that's with what, like, 20 hours of labor a week? Shit, with this coaching thing going and the email newsletter I was up to my ears in loot.
I bought a new Camry. With cash, guys! That's just how good things were!
Anyway, I never got a license and bought my dogs across the border from my close friend Antonio, a Mexican gentleman who sold warm meats out of his trunk. I don't even know what kind of meat they were, but Coach Fran's Giggin' Weenies sold like crack on a cheap bun one you put a little mustard on them and put ol' coach behind the steamer.
But then someone got a hold of a fishy dog, and got sick. How sick? I'll be frank with you: they got very sick. So sick they almost paid the ultimate price: paralysis, a fate worse than death. Imagine it, being trapped in your own body like a prisoner in reeking, fleshy cage! A living hell, I bet.
Not, this kid got off easier than that--he died. And when his family thought of going to public health, suing the university, and ruining my reputation along with that of Antonio the warm meat merchant and lastly this fine university, I wouldn't accept it. So I had a brief talk with his surviving family and offered them forty dollars and an autographed Dennis Franchione HOLD THE ROPE T-SHIRT for their silence and forgiveness. It's very important to establish trust with those around you, and I genuinely sought to do that.
I was shocked when they refused. Oh, they made a lot of ruckus when I set the house on fire. Whew, and they got even louder when I started firing! But it was for the greater good and after enough screaming and carrying on and hours of me chasing them all through the woods, I think they understand where I'm coming from, and what I'm trying to teach here. I think we've all come through this even closer than when we started, and I've generously paid for their hotel room while they begin to rebuild the lives they once knew before I destroyed them.
Anyway, the really serious part is the hot dog license without a permit, which could be a fine of up to hundreds of dollars here. If you don't want the Bryan and College Station Health Department on you like a bag of barking hammers, you better give Coach Fran what he wants. You don't know hell until you've gotten a kitchen inspection from them. For a mere $2 million dollars, that's what you can avoid. Your choice, friends. Choose wisely.