While Lane Kiffin gets acclimated in Knoxville...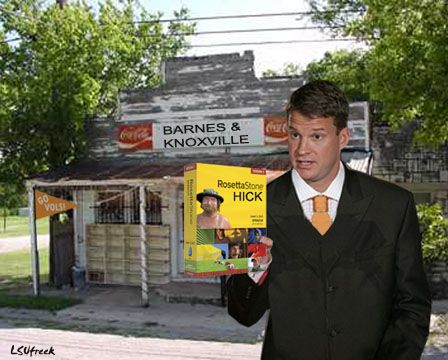 --Illinois assistant coach Mike Locksley will be come the new coach at New Mexico. Locksley will be up the current black head coach count to 4, though [NAME REDACTED] has lobbied to be given honorary status for the additional recruiting cachet it would provide.
--Turner Gill is also a "serious candidate" for the Auburn coaching job. Sad, though, since Patrick Nix is so obviously the perfect and inarguably fit candidate for the job, and is just seconds away from taking his rightful place wearing Tuberville's headset.
--Steve Sarkisian was officially introduced as the new coach at Washington, where he said energy youth enthusiasm excitement yeah rah go excited.
--Al Groh is gangsta as fuck.