A few things. First, LSUFreek's toss-offs are even brilliant: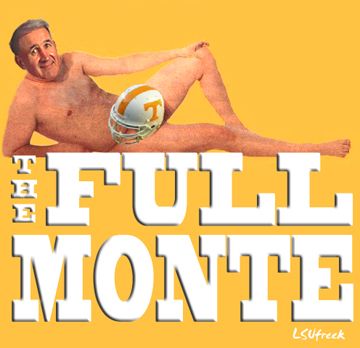 It's not even the concept; it's the execution that kills, since he found the perfect slightly older but generally fit body to put in there.
Second, we'll be on with the 2 Live Stews covering the coaching carousel at 2:45. Listen here.
Third, it'd be a pretty cold bastard that didn't want vengeance. And a tummy rub.
Fourth, the fun thing about people making mistakes? People keep making the same ones over and over again, i.e. the "Always Crashing In The Same Car" rule.