The bulleted/bolded recruiting update to lift you through your post-lunch sugar crash (this Pixie stick diet is killing you, isn't it?):
HE HAD THE ANKLES...OF A GOD!!! Some men are ass men, other go straight for the boobs, and others swear by legs, presumably because they anticipate having children who will have to forage for their own food and therefore must be swift afoot. Recruiters? They're ankle men, according to the Seattle Times, especially for the really, really thin ones. This explains the prevalence of Nicole Richie posters in crack recruiters' offices, we guess.

He had the thin, lithe ankles...OF A GOD!!!
Joe McKnight, Trojan. Somehow turning down the opportunity to place a baseball cap on his head on national television--why does Joe McKnight hate America?--megarecruit Joe McKnight of Louisiana chooses USC over LSU and Ole Miss. LSU fans desolate, Ole Miss fans purchasing bottled water and taking to basements as all of Mississippi goes on an Orgeron Watch.
Make that an Orgeron Warning, Governor. The Orgeron loses one more top recruit, who foolishly compromised the entire well-being of the state by spurning Coach O to go to not only another team, but in-state rival Mississippi State. Robert Elliott, a four-star running back committed to Ole Miss since last year, de-committed, changed his name, and sent his family to lie low "in an undisclosed location" today. Hail State has the real, extremely very much important reason MSU won out for the in-stater:
"At first I was going to go to Florida State or Ole Miss," said Elliott. "It helped when Croom told me I could come in and wear No. 2. It was really where I could go and feel comfortable and rock my No. 2. I have been wearing it since peewee and that's the only number I can rock. If I put something else on,it won't look right on me. I figure you've got to look good to play good. I can't wear those double digit numbers."
Given this kind of reasoning, we won't blame Coach O for eating cinderblocks and chugging benzene to even greater excess around the corpsefire tonight.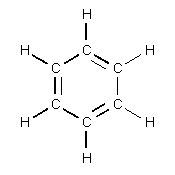 Benzene: it's what's for dinner.
Hattiesburg's like South Beach, in that both places have oxygen and most utilities. Antwain Easterling, VHT Dade County running back out of Florida, spurns Miami et al. for...Southern Miss? Instant analysis: Jeff Bower must really be [NAME REDACTED]! And is being slagged by Notre Dame through the internets! Call our lawyer. There are briefs to be filed here, dammit.
The commit means either that Easterling desperately wants to be big fish at USM, or that he's already been extended a hefty line of credit at nearby casinos. However the feat was accomplished, catfish martinis to SMQ on his team's signing day coup. We recommend avoiding all roads leading to Oxford on the way to the bar, though--they should be clogged with refugees fleeing the Orgeron's wrath.
And book me for a quick 18 this afternoon. Spurrier the White, the guy who used to coach Florida in the '90s, has learned some things in his waking life as the shadow coach of South Carolina, one of them being how to be lauded for his recruiting in the media. His class is being touted as "DeE BEzT EVR" to some into South Carolina, something he's undoubtedly savoring at this instant while eyeballing a tricky wedge shot from around 20 yards out. Fore!
Mack sends you a gift of barbecue--no bun, of course. Carbs'll kill you. Low-carb Mack Brown, the skinny version of the coach who shed a fifth-grader between the national championship and the beginning of the 2006 season, brings a slimmed-down but choice selection of only the leanest, protein heavy recruits to Austin: 18 commits in all.