1. With temperatures hovering in the fifties and sixties, likelihood of camera crews catching an overheated UGA mascot cooling testicles on bag low.
2. Todd Blackledge, despised CBS analyst, will win us over for two minutes with his creepily accurate Spurrier impression. He will then blow it immediately by going back to being Todd Blackledge.
3. City of Jacksonville will provide ample parking, abundant, well-stocked liquor stores, and the faint whiff of sulfurous poo pervading the entire city...which Gator fans, for the better part of 15 years, have recognized as "the smell of victory."
4. Verne Lundquist will be debased by CBS again by reading this promo again.
5. The Cocktail Party, a.k.a. the repuS Bowl of Sun Belt Fashion. A Gator fan will wear jean shorts. A Georgia fan in pleated khaki shorts will laugh at him. Somewhere in a well-heeled metropolis, a gay man will clutch his chest and think that he's heard a sound of agony, "as if millions of voices suddenly cried out in terror and were suddenly silenced..."
6. Joe Tereshinski will look better than anyone anticipates. That, however, doesn't say much.
7. Leonard Pope will catch 18 passes for 226 yards, 4 TDs, and also kick the game-winning FG...with his mind.
8. He will also forge a golden calf from his massive fillings before the game and give it to the people of Jacksonville to worship.
9. He will also punch a hole in a cow just to see who's coming up the road.


Georgia TE Leonard Pope. Carries 60 dollars in change in his stomach. Once inhaled a seagull.
10. Oh, and he will breastfeed a flamingo back to health, and teach you how to make love to a woman and scold a child.
11. People you'd rather not think about mating will.
12. Between both teams you will see seventy screen passes called. None of them will work.
13. Reggie Nelson for Florida will look good at safety. Greg Blue for Georgia will be absolutely terrifying.
14. NCAA 2005 Heisman level difficulty rules apply: first one to 20 wins!
15. Mark Richt will take a prolonged nap between the early third quarter and the middle of the fourth with his eyes open, turning over the playcalling to Ms. Harriet Wilkins of Commerce, GA, Section 27, Row 16, seat 35, for twelve whole minues . No one will notice the difference.
16. Freakishly long-armed Dallas Baker will catch anything thrown to him. If a live oak could run a 4.5, it would be Dallas Baker, a wide receiver who begins every play with the tickle of grass blades on his knuckles. The Gators most improved offensive player in a year largely devoid of offensive good news.
17. Chris Leak will throw for over 300 yards after spiralling into Omar Conner territory for most of the season. If you take that seriously, we will also be performing our smash hit and Eurovision Song Contest submission at halftime in Alltel Stadium, "Love Love Discotheque '05 All Right! (The Istanbul Song/Jason Nevins remix) with our close personal friends Chaka Khan, Martika, and backup band GWAR.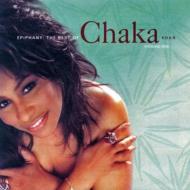 Chris Leak's totally got this thing now. And we're tight with Chaka, too, even after the breakup.
18. Vernell Brown will catch a punt, fake once to the left and run for a four yard return--every freakin' time.
19. Florida will block something this game or fake a punt.
20. Georgia will go long for a touchdown once due to a busted coverage in the secondary.
21. Rap-metal will be utilized in CBS's pregame intro. Jacksonville native Fred Durst will bob his head on his pleather couch in appreciation and return to eating his way through three day-old party sub. Hipster intern in trailer will cringe, dream of day when he can put MF Doom behind quick cut footage for a living.
22. Camera crews will capture gratuitous up-skirt shot of cheerleaders' pudendas as male cheerleaders hold them aloft. Brent Musberger will, from hundreds of miles away, say "A million red-blooded middle-schoolers just joined the cheerleading squad, compadres." He then breaks down into drunken tears.
23. Chris Leak will get sacked six times. Each one will look worse than the next.
24. Someone will win in Jacksonville. Someone will lose in Jacksonville. Someone will get drunk and catch herpes in Jacksonville. A message to that someone: you've just been "Swindled"--and you're welcome.
25. Georgia 23, Florida 17.