Reviewers and television viewers alike have praised the debut season of Ryan Murphy's FX true-crime-docudrama "American Crime Story: The People Vs. OJ Simpson". A look in on the 1994 double-murder that spawned the so-called 'Trial of the Century', it brings new life to an already heavily-analyzed moment in the American psyche, touching on still-quite-relevant issues of race relations, domestic violence, police conduct and media coverage.
It's an hour-long show, though, and not everything filmed makes it off the cutting room floor. We've been granted special privileges to review one such deleted scene...
[SCENE: LOS ANGELES PRISON CELL]
[Robert Kardashian, OJ's friend, confidant, and newly-deputized lawyer, enters]
ROBERT KARDASHIAN: Hey, Juice, how are you doing, Juice? Are you good? I'm sorry that I'm late. I had to pick my four completely-normal children up from doing charity work. They're good kids, my four Kardashian children. They're not really material at all to the story of your trial, but I think it's important I remind everyone that they're nice, normal children with a good upbringing.
OJ SIMPSON [looking oddly small, slight and a little bit like the guy from Snow Dogs]:  shh, quiet, Bobby, I'm watching TV.
KARDASHIAN: they let you have a TV in here?
[Robert Shapiro, portrayed by John Travolta's Macy's-Parade-Balloon head, floats through scene]
SHAPIRO: I take care of my special clients, and there's none more special than Mr. Simpson.
SIMPSON [bangs fists on table]: EVERYONE BE QUIET THIS IS MUST-SEE TV
KARDASHIAN: What are you watching, Juice? I don't want you watching TV, Juice, I'm worried about the media coverage upsetting you, Juice.
SIMPSON: It's a new show, it just debuted this year, it's great. It's called "Friends". Like us, Bobby! We're friends. You, and me, and Kris, and Nicole, we're best friends!
KARDASHIAN [focusing on wrong part of things as usual]: Kris and I divorced, Juice, remember?
SIMPSON: It's a great group of friends, see, there's Joey, everyone loves Joey, he's like "How you doin'!", you know? And Chandler, Chandler's the funny one. He's got a natural energy, I'm sure it's just his regular personality and there's nothing else going on there. Rachel's the pretty one, great hair. Phoebe's the weird one, but you love her anyways. Monica's super high-strung and nerdy, but with a heart of gold...
KARDASHIAN: so it's just like, six likeable people, Juice? That sounds nice. I like nice, normal, likeable people, like my four normal, non-famous children, who just dropped by to visit for inexplicable-to-the-main-plot reasons.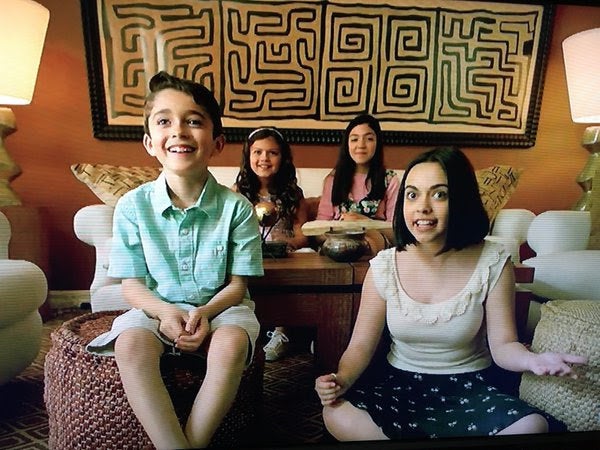 KIM, KHLOE, AND I DON'T REMEMBER THE OTHER TWO'S NAMES KARDASHIAN: hi Uncle Juice
SIMPSON: yeah hi normal kids but no, Bobby! They're not all likeable people. There's this one, he, he... [gets up from table, throws chair] HE JUST MAKES ME SO MAD I COULD KILL TWO PEOPLE IN A FIT OF RAGE
KARDASHIAN, tearfully: Juice, please, Juice!
TRAVOLTA'S BALLOON HEAD, floating back through scene: We need you to stay calm, Juice.
SIMPSON: I JUST HATE HIM SO MUCH
KARDASHIAN: Who, Juice, who is it? [whispering] Is it the real killer?
SIMPSON, shaking, banging head against table: IT'S ROSS.
KARDASHIAN: who, that good-looking one?
SIMPSON: It's clear the writers want you to sympathize with him, but he's terrible! He's supposed to have lovable quirks, but he's actually a horrible, selfish person who RUINS EVERYTHING.
KARDASHIAN [watching TV]: I think he seems okay, Juice, I think he's just misunderstood.
SIMPSON: NO. NO, BOBBY! I'm misunderstood! I'm a beloved American football player, movie star and commercial pitchman who loved his wife! I'm OJ, Bobby! Just as you remember me, like 5'-10" and 175 pounds, with a totally different voice than every other media portrayal of me! I'm misunderstood! BUT ROSS IS A MONSTER, BOBBY.
KARDASHIAN: That's not true, Juice! I'm a good judge of character, and just like how I'm steadfast in my belief that you didn't commit these murders that you obviously committed, I think Ross is a nice guy! That's a valuable thing to be, a "nice guy!" You know, one who does nice things like undermine women's relationships, obsess over them from a distance, and never actually prove why you should love him, but demand that you do! You're a nice guy because you constantly tell people that you are! He's a paleontologist! That's a likeable-sounding job!
SIMPSON: Do you think dinosaurs killed my wife, Bobby?
TRAVOLTA BALLOON, snagged on power lines: We're looking into it, Juice.
SIMPSON: I think I should just confess, Bobby.
KARDASHIAN: No, Juice! They'll give you the death penalty, Juice!
SIMPSON: But what if this show runs for like, ten seasons? And most of the major storylines revolve around this droop-jawed loser being the absolute worst and women marrying him for no apparent reason, Bobby? I don't want to live in that world.
KARDASHIAN: we need to stay alive, Juice. We need to set a good example for our children. Think how they might turn out if we're not around.
TWEEN KIM KARDASHIAN [pokes head back in]: hey, so, I get what sort of haha-the-viewer-has-knowledge-we-don't thing you're going for here, but if you look at things objectively I'm going to be successful in my career, happily married and not friends with a murderer, Dad
SIMPSON [quietly sobbing, head in hands]: we need to kill Ross, Bobby
KARDASHIAN [hand on OJ's back as scene fades out]: I know, Juice. I know.