It was a wild, messy second week of the college football season, and who better to help make sense of it than your precocious dwarf herding dog correspondent, Holly? This is: 4TH & SHORT: WEEK 2.
We start off on a reflective note, as many teams and fanbases incorporated patriotic motifs into their Week 2 pageantry in remembrance of the September 11th attacks 14 years ago.



SMU's helmet for tomorrow's North Texas game. pic.twitter.com/xQuz2amz8l


- Andy Staples (@Andy_Staples) September 11, 2015
I can get with that look, too.
Anyways, let's hit the ground running.
KINGS OF THE ROAD
I was traveling this weekend, and so were the long-suffering Kentucky Wildcats, who went to Columbia and came out with their first road win since 2010 in a 26-22 triumph over the Gamecocks. Saying nice things about cats is always tough for me, but we're happy to see anyone break a long streak. Bully for you, Stoops' Troops.
BALL CONTROL IS ESSENTIAL
A clumsy turnover in overtime cost Colorado State a potential statement win over a decent B1G team Saturday, as they lost a heartbreaker to Minnesota 23-20. Minnesota's no power, but it would've been their chance to prove there'd been no falloff after the offseason departure of former head coach Jim McElwain to Florida. Eyes on the ball, fellas. Eyes on the ball. Teeth too.
A SHORT PHOTO ESSAY IN WHICH I CONSIDER MY COMFORT LEVEL WITH AGAIN REGARDING TEXAS A&M AS AN EARLY PLAYOFF CONTENDER
Thank you.
A SHORTER PHOTO ESSAY IN WHICH WE COMPARE MY PRESEASON EXPECTATIONS FOR CINCINNATI PURSUING THE GROUP OF FIVE BOWL BID AND HOW THOSE EXPECTATIONS HAVE BEEN REVISED AFTER A CONVINCING LOSS TO TEMPLE
Birds, man. Not even once.
SHORT LEGS, TALL ORDER OF THE WEEK
Originally, it seemed like this would be a good slot for 5'10" Oregon wide receiver Byron Marshall, who pulled in a late touchdown to close the gap against Michigan State in the evening's marquee matchup.
But, well, I'm from Michigan, too. (Technically. I was born there. This is a point of shame in our household.) And things turn out how they turn out.
So instead, I'd like to celebrate the historic achievement of Kent State reserve kicker April Goss (5'6"), who became only the second woman in history to score in a major college football game, when she kicked a first-half extra point against Delaware State. Great work, April!
THIS IS NOT THE SATURDAY THAT I SIGNED UP FOR. YOU SAID WE WERE GOING TO GRANDMA'S HOUSE. YOU SAID THERE'D BE FUN STUFF TO DO.
In which I feel the same feelings that Arkansas likely felt after paying Toledo to come teach Bret Bielema a lesson about strength of schedule.
DID I AT LEAST GET TO BEG FOR GOOD FOOD THIS WEEKEND?
HEY GUYS IS IT DINNER TIME
WHAT DO YOU MEAN YOU ATE AT THE COUNTY FAIR
PORK TENDERLOIN YOU SON OF A BITCH I LOVE PORK AND YOU DIDN'T TAKE ME
WAS THERE ANYTHING ELSE GOOD THERE
no sex in the corn booth / no sex in the corn booth / there's absolutely positively no sex in the corn booth pic.twitter.com/H5fuciHdEt

— actioncookbook (@actioncookbook) September 13, 2015
Oh, corn? I've got corn.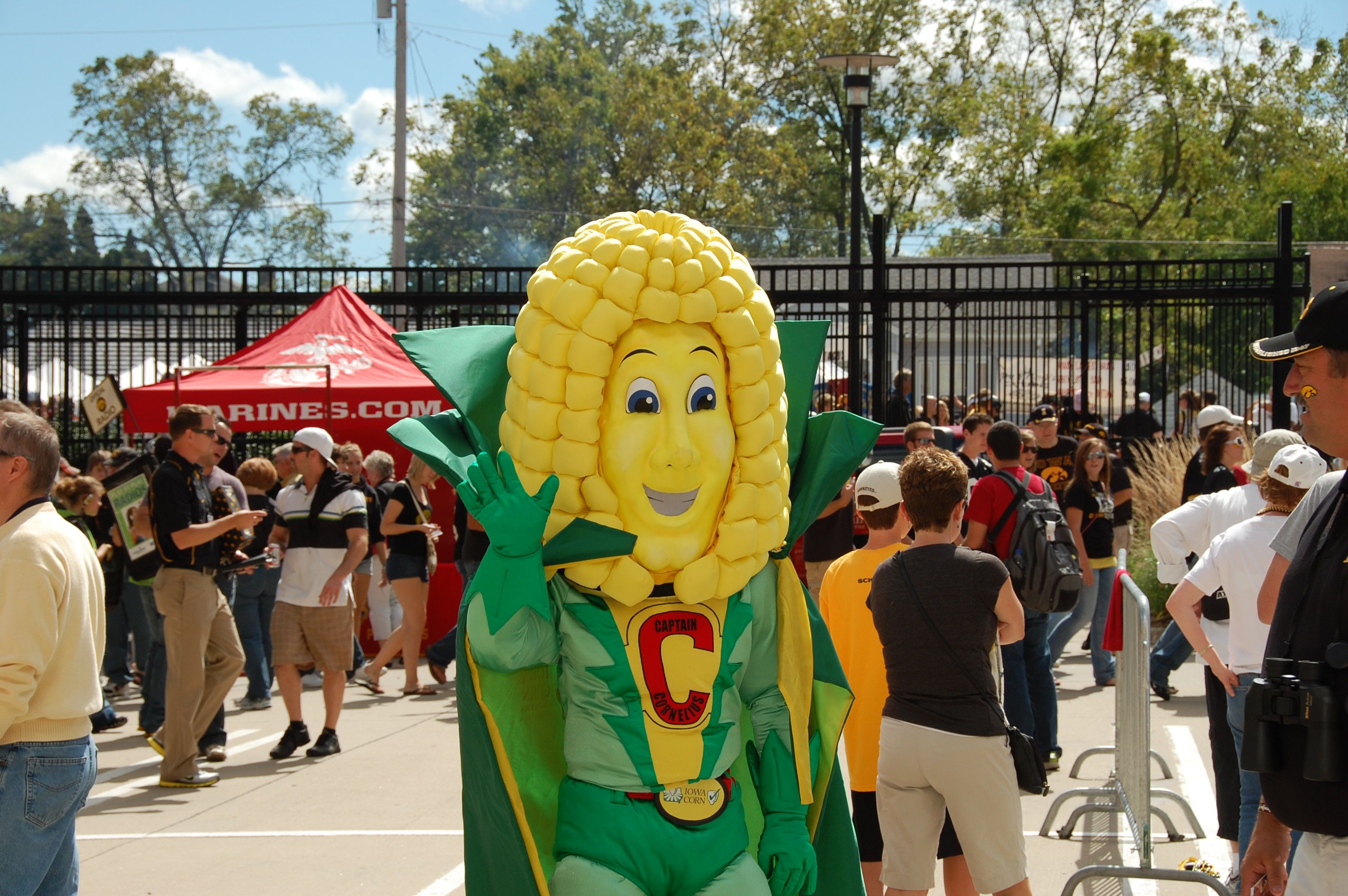 I think I'll take my chances with the horse.