Graduation gifts are some of the hardest and strangest to buy. Are you supposed to go bigger than a birthday or the holidays because graduation only comes a few times, at most, in a person's life? Do you find something with a school theme or related to academics? Is it okay to just give cash? (In almost every circumstance, it's totally okay to just give cash. The major exception is if the recipient is your partner.)
Take these bottle opener keychains. They're listed as graduation gifts, but I'm not sure it's the sort of thing most recent alumni would apprec-wait a second.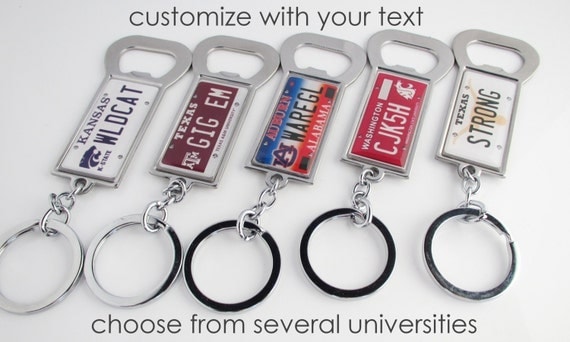 WAAAAAAIT A SECOND.
Never mind, this is perfect. Give this to every Class of 2015er you know and wish them well in their future endeavors!
(HT: Ben Kercheval)