PAROLE BOARD: State your name.

ED ORGERON: ISSAH DACOACHO, IF'N YUH PARDON, MA'AM.
PAROLE BOARD OFFICER: I'm a man.
ED ORGERON: SORRAH, MA'AM.
PAROLE BOARD OFFICER: Mr. Orgeron, the purpose of this hearing is to determine if, upon your release, you will present a further danger to society. The last time it snowed, you were arrested for hurling a snowshovel at the sky in an attempt to [reads off of document] "kill that son of a bitch winter dead".
ED ORGERON: DA COACHO WAH INNA BAD PLACE IN LIFE, HANT GONNO HEHCOACHIJOB YIT ANNA WINNAH JUS SUH DANG COAL THIS YEAR.
PAROLE BOARD OFFICER: How can we be sure you won't return to this upon your release?
ORGERON: HAIN'T GOT NO SHOVEL ANNUMUH.
[outside prison]
HUGH FREEZE: welcome out, Ed.
ED ORGERON: I GOTTA JOB FURRUSH.
[later]
ED ORGERON, rolling out schematics: WE FINNA ROB THE NORFPOLL, SOUFPOLL ANNU CANADAH, YOOG. GONNA TAKE EVUHTHIN THEY GOT.
HUGH FREEZE: The North Pole, the South Pole and Canada? But those are Winter's places, Ed.
ED ORGERON: YA THINKULL MIND?
HUGH FREEZE: We're going to need a bankroll. Someone with money. And someone's who's motivated to get back at Winter.
[poolside at a large mansion covered in conflicting sports memorabilia]
KENNY CHESNEY: It's never been done! You think you're just gonna steal an entire season? You're out of your mind.
HUGH FREEZE: You're right, Kenny, we're sorry for bothering you.
KENNY CHESNEY: Just out of curiosity...  what season were y'all planning to go after?
ED ORGERON: THUH CANADA ONE.
KENNY CHESNEY: ... that's winter. [gestures to the chilly weather-necessitated shirt and shoes he's wearing] I got a problem with winter.
You're gonna need a team.  Who you got in mind?
HUGH FREEZE: okay so should we just go down the Ocean's 11 list of roles now or
ED ORGERON: GONNA GET AWFUHLONG IFFUH WE DON' SKIP AHEAD
HUGH FREEZE: right, right
ED ORGERON: KINNA STRESSHIN THUH CONSEP IF YUH ASK ME
FREEZE: Anyways, we'll need a pickpocket.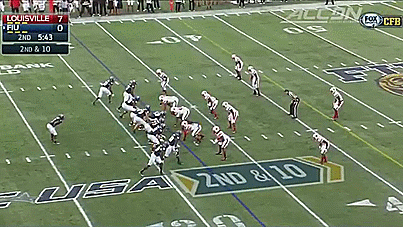 ORGERON: GONNA NEEDA OL' FELLUH WHOKIN PRETENNA BE OTHUH PEOPLE ANNA THINS HE AIYN'T.
FREEZE: And an inside man, someone they won't suspect, like Bernie Mac was.
ORGERON: GON NEED SUMMUN FER MUNISHIN'
FREEZE: huh?
ORGERON: MUNNISHIN
FREEZE: ...
ORGERON: BLASSIN THINGS UP
FREEZE: oh, munitions
FREEZE: They had that tech guy in the movie, genius-level guy, little quiet antisocial fellow.
ORGERON: I DONWANNA BRING SABAN INNA THISH, YOOG
FREEZE: yeah let's just skip that one
ORGERON: BUT WE GONNA NEED A LITTUH GUY TO JUMPIN ONNA STUFF ANNA FIT IN CRACKS
FREEZE: okay, so all that's left is the weird religious twins who spend most of the movie bickering with each other and don't really factor much in the end

ORGERON: I'LLUH CALL DA BRILES ANNA PATTERSHUN
FREEZE: There is one more role, you know, they had the sexy lady that was kinda on the team.
ORGERON: I KNUH JUSSA BROAD