It's the Tuesday between Christmas and New Year's, naturally considered one of the fastest news days of the year. Things are happening! We have things to talk about! We're certainly not manufacturing arguments in order to generate content!
So let's talk about dogs wearing pants, the argument that's tearing the internet apart at its normally well-sewn seams today.
View post on imgur.com
The question being posed here is ridiculous. The dog on the left has, depending on breed and size, perhaps 80 inches of belt, his butt isn't covered, and the pants are going to fall down anyways. If a dog were to wear pants, it would wear them like the dog on the right.
No, the question we must address is more fundamental, more philosophical. Should a dog wear pants at all?
Thankfully, the sports scientists at EDSBS Labs have been up all night (like the last 20 minutes actually) frantically researching (google-image-searching), and we've produced some clear analytics on the matter.
UGA, THE UNIVERSITY OF GEORGIA
Pants: none
2015 record: 9-3, fired coach
Other factors at play: these guys live like, 3 hours
REVEILLE, TEXAS A&M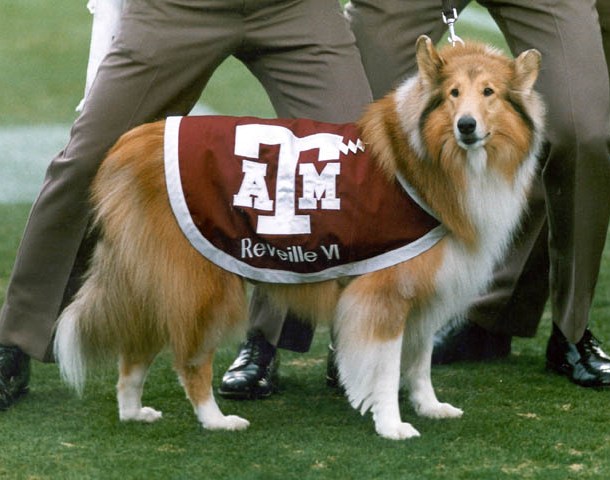 Pants: none
2015 record: 8-4
Other factors: commander of a small army of loyal paramilitary assassins; fluffy
VICTOR E. BULLDOG, FRESNO STATE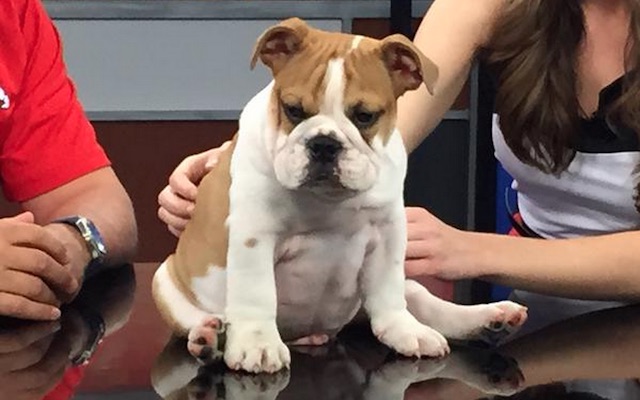 Pants: none
2015 record: 3-9
Other factors: BULLDOG PUPPY
JONATHAN, CONNECTICUT
Pants: none
2015 record: 6-7. St. Petersburg Bowl runner-up
Other factors: I would take a bullet for this dog
CHAMP, LOUISIANA TECH Pants: you better believe it, pal
2015 record: 9-4, New Orleans Bowl champs
Other factors: they also have a live bulldog mascot that doesn't wear pants, but they've cast their lot with the Pantsites here
BULLY, MISSISSIPPI STATE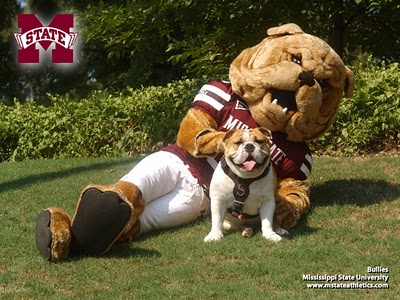 Pants: again, yes and no still counts as yes. You're pants-sympathizers.
2015 record: 8-4
Other factors: their participation in the upcoming Belk Bowl is the strongest pro-pants motion we've seen yet, they might even be pro-sensible-slacks.
DIESEL, NORTHERN ILLINOIS (2002-2015)
Pants: no
2015 record: 8-6, lost MAC Championship and [rustling papers] all records of their bowl game have been lost
Other factors: if you say a bad thing about the memory of this glorious dog I will find you
DUBS, WASHINGTON
Pants: hat? yes. pants? GTFOH.
2015 record: 7-6, "Heart of Dallas Bowl Champions" which is a real English phrase it sure is
Other factors: Scored an upset in the Apple Cup over Wazzu! Words have no meaning anymore.
THAT DOG THAT FETCHES TEES AT BOISE STATE
Pants: nope
2015 record: 9-4, Poinsettia Bowl champs
Other factors: It's not really their mascot, but maybe it should be. I mean, look at him run! Good dog. 10/10.
DUKE DOG, JAMES MADISON UNIVERSITY
Pants: look at this regal bastard he's just letting it fly
2015 record: 9-3, lost in second round of FCS playoffs
Other factors: seriously look how happy this dude is to not be wearing pants that could be you
SUMMARY:
Pants-wearing dogs: 17-8
Pants-eschewing dogs: 59-42
SHOULD DOGS WEAR PANTS: yeah I mean, if they want to, whatever makes them happy look how cute they are
SHOULD YOU WEAR PANTS: oh god no it's the week between Christmas and New Year's if you're wearing pants right now you've made some bad decisions in life