It's been a busy season of coaching turnover in college football. We've only just started November, and we've already seen the axe fall for Tim Beckman at Illinois, Randy Edsall at Maryland, Steve Sarkisian at USC, Al Golden at Miami, George O'Leary at Central Florida, Norm Chow at Hawaii and Dan McCarney at North Texas.
We haven't even gotten into the real meat of conference play, and they're dropping like flies! Who could be next on the chopping block? Well, our intrepid data analysts are breaking down the candidates feeling the heat, and grade the likelihood that they'll be looking for work come winter.
MARK RICHT, GEORGIA
This is the obvious point of discussion. A rough October that once again has the Bulldogs failing to capitalize on the weakness of the SEC East already stirred up the annual rumblings of a change to come in Athens, and that was before Thursday. Rumors swirled that Georgia had fired embattled defensive coordinator Jeremy Pruitt, with the more salacious versions suggesting the internal conflict has escalated to fisticuffs. Add this to a whiff of a hire on the other side of the ball, replacing the departed Mike Bobo with For Some Reason, Another Schottenheimer, and Richt's got a lot working against him this year.
Is a career .734 winning percentage and six SEC East titles going to be enough to carry Richt to a 16th season between the hedges? Or will this be the year that he's sent packing?
EDSBS PREDICTION: 6/10. Yeah, there's a decent chance. There's a lot of returning talent in Athens next year, and boosters may be anxious to snap up one of the up-and-coming coaching commodities before they're plucked from the market this offseason.
MIKE RILEY, NEBRASKA
The honeymoon didn't last long in Lincoln for America's Nicest Coach. While Bo Pelini rubbed a lot of people the wrong way - and many felt he didn't bring the Huskers to their full potential - his perennial 4-loss seasons look far nicer through the lens of a 3-6 start this year, the most losses the program has ever had before November.
We have to assume that Riley will be given a few years to implement his system and recruit his own players - it'd certainly be a bad look for a program that already may not be viewed as a top-tier destination for prospective coaches to can a coach after one year. The administration has issued a vote of confidence in Riley, which could be good or bad news, depending on how you view such things.
EDSBS PREDICTION: 2/10. No one's happy with the start of his tenure in Lincoln - least of all Riley - but a program looking to create a friendlier, more stable environment in the wake of a tempestuous predecessor isn't about to rock the boat too early.
DARRELL HAZELL, PURDUE
Now, this one's supposedly already settled. Purdue, the Kruger Industrial Smoothing of the Big Ten, stated this week that Hazell would return in 2016, likely more a testament to his $6.7M buyout than his 6-26 record in Lafayette.
So, why bring it up, then?
I don't know. Maybe Purdue's Board of Trustees all pee in the same fountain during a lightning storm as the trustees of a school that actually cares about football. Maybe someone realizes that the Big Ten practically prints money, and that's why Maryland's on the letterhead now. If you really wanted to clean house and start over, you could, Purdue.
EDSBS PREDICTION: 3/10. I mean, it's still Purdue, though.
KEVIN, THE ENTHUSIASTIC BUT GREEN RECENT COLLEGE GRADUATE IN YOUR OFFICE
[rubs temples] Goddamnit, Kevin.
Okay, no, no, this is on me. I should've been clearer in my instructions. You meant well, I think? Anyways, in the future, do not repeat to the client what I said about them in the office. I said they were wasting their money. They were wasting their money on us, Kevin.
[Kevin looks hurt]
No, it's okay. I'm sorry. What are you doing this weekend, anything fun? Oh, you're going to go down to 4th Street Live, maybe check out the vibe at the Hard Rock Café?
[rubs temples] Goddamnit, Kevin.
EDSBS PREDICTION: 2/10. He doesn't cost anything. Hell, he's still on his parents' insurance. We'll probably even overlook one office-wide computer virus.
SKIP BAYLESS, ESPN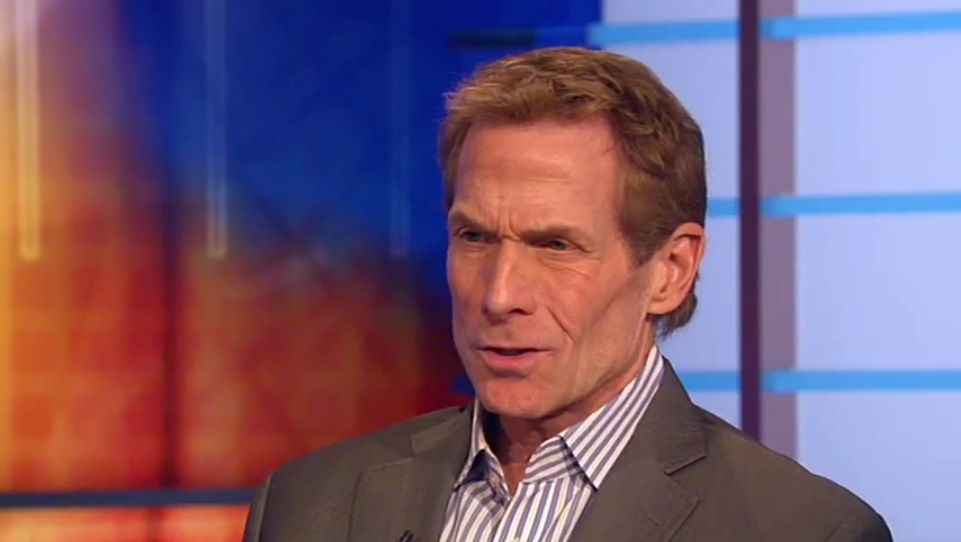 The Worldwide Leader In Sports has been hurting of late, with profits down and pressure from parent company Disney to cut costs. With many costly long-term rights deals to live events locked in, they've turned inward - last week cutting a reported 350 employees, many in production. This was in addition to the heartbreaking-to-many loss of the network's sole highbrow outlet, Grantland, which unceremoniously had its plug pulled late last week.
So, what then of this universally-disliked haunted screaming marionette, who makes a reported $500,000 salary to spout obvious provocations on morning television?
EDSBS PREDICTION: 0/10. The sun could implode tomorrow, and as our solar system collapsed into darkness, the last sound ever heard would be Ol' Skip, questioning LeBron James's role in it all.
RYAN NANNI, EVERY DAY SHOULD BE SATURDAY
[THIS CAME UP WHEN I GOOGLE-IMAGE-SEARCHED HIM SO LEGALLY IT'S HIM]

I don't even get the #FIRENANNI joke. Don't know how it started, don't know who started it, but it's here, an immutable part of our corner of the internet, just like those eternally fresh discussions of hot dogs that will eventually send me to living in the woods. It's a part of us, we live with it every day, and we just hope the medicine keeps it under control.
But hey, let's discuss it anyways.
Sure, he's had some questionable hiring decisions.
Overall, though, his tenure has seen stability and growth at the site, and frankly, were he to be fired, he'd have a good case for a hostile work environment lawsuit against the site's founder.
@celebrityhottub I'm gonna punch you in the dick tonight

— HALLRAISER (@edsbs) April 16, 2015
I wonder if he knows any lawyers.
EDSBS PREDICTION: 4/10 Because hell, I don't know. Did you hear his ASMR voice on the Fullcast? It's "for cause" troubling.
Dibs on his desk if it does happen.
THIS DOG
Come in, have a seat. Have a seat. Sit. [snaps] SIT.
We need to discuss your performance. Now, you're a good dog, everyone likes having you around - SIT. STAY - but I'm afraid you're simply not living up to your resume. You said you had herding experience, and you've lost half a dozen sheep this week. It's not even like we have wolves around here. You lost two sheep at the mall. Not even sure how that happened. You're not supposed to - STAAAAAAY - be at the mall.
I'm afraid we're going to have to let you go.
EDSBS PREDICTION: 10/10. This'll give you more time to pursue your passions, like that couch cushion.
YOU, THE READER
I don't know you. I don't even know if you have a job. I assume you do. Seems like a lot of you do. Have you gotten this far in the article, or did you skip down to the comments? It's 1100 words at this point.
Is it your lunch break? No? This was billable time?
[makes notes on pad]
So, we had IT monitor your internet usage lately. It seems you're spending a lot of time on "S&B Nation", it's some sort of tech site?
[door opens]
This is Blake from Human Resources, he's going to sit in on the rest of our discussion.
EDSBS PREDICTION: OH Y'ALL GETTIN' CANNED