Now that former South Carolina head coach Steve Spurrier has put to rest lingering rumors about his future, announcing his retirement after 10-1/2 seasons in Columbia and more than 50 years as one of the sport's most indelible characters, the search for a successor has begun.
Spurrier leaves South Carolina as the program's all-time winningest coach, the only coach to lead the team to a SEC division title, and the boldest name in an otherwise mostly-undistinguished history. Whoever is eventually tapped as to replace the Head Ball Coach has a long shadow to step out from under.
Let's take a look at others who have attempted to replace legends, and see how their situations turned out.
EARLE BRUCE, OHIO STATE
Replacing Woody Hayes - after a 28-year tenure as head of the Buckeye Death Cult that featured five national championships, 13 Big Ten titles and the famed Ten-Year War with Michigan's Bo Schembechler - is as tall as task as one could conceive in the world of college football. Bruce was no long-shot hire, however - coming straight off a successful six-year tenure as Iowa State's head coach, leading that program to uncharacteristic competitiveness - and he carried the imprimatur of having coached under Hayes as an assistant.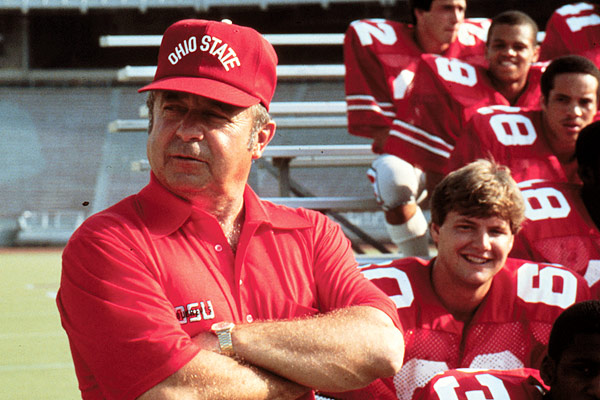 So how'd he do? Well, Bruce lasted nine seasons in Columbus, amassing an 81-26-1 record, winning four Big Ten titles, and never losing more than three games in a season until his last season, where he was fired for losing four (and then beat Michigan in Ann Arbor after being permitted to coach final game of the season). He remains popular in Columbus as a sports commentator, and the John Cooper Era that followed taught Buckeye fans something about managing expectations, a lesson that they did not then nor will they ever take to heart.
Also, he never punched an opposing player or publicly defended the massacre of women and children, which should count for something, even if it doesn't.
GRADE: B+
BILL O'BRIEN, PENN STATE
Okay, so maybe there *is* a tougher task than replacing Woody Hayes, and that's replacing a man who had a statue outside of the stadium. (Is it still there? I don't even know. Send your thoughts to my twitter handle, @celebrityhottub.) O'Brien faced the near-impossible task of holding things together in State College after Joe Paterno, the godfather of the Nittany Lions program was summarily - and controversially - dismissed amid horrific scandal. Unlike Bruce at Ohio State, O'Brien had no connections to the program - in the climate of blood-letting that followed the 2011 scandal, he was seen as a clean break from the past.
Despite massive, historic sanctions being levied on the program in the months after his hire - including the unprecedented suspension of transfer penalties for players - O'Brien held the ship together, kept almost all of his players from leaving, and went 15-9 in two seasons, winning Big Ten and National Coach of the Year honors before parlaying his success into a non-Cleveland-Browns NFL head coaching gig.
You can't play it much better than that.
GRADE: A
POPE LINUS, ROME
Listed officially as the Second Pope, Linus wasn't just replacing a long-tenured figure, but the father of the program: Saint Peter, the first and longest-serving head of the Catholic Church. Though details are shaky on his tenure, some believe he was responsible for the first ordination of Mass, and an early decree that women should be veiled in church (always with the uniform changes, these new coaches). He is thought to have survived the persecution of Christians conducted by Nero in the wake of the great Roman Fire - a lesson in persistence for anyone dealing with a fiddling, incompetent AD (P A T H A D E N) - but was probably still martyred later.
No one escapes the axe forever, Linus.
GRADE: C
TREVOR NOAH, THE DAILY SHOW
Did he eviscerate a political figure by stringing together clips of contradictory statements they made into a withering montage, followed by an impassioned denouncement?
Did he HAMMER them? Did he OBLITERATE THEM?
Here's the thing: I don't care.
GRADE: I REALLY DON'T CARE
PIERCE BROSNAN, JAMES BOND SERIES OF FILMS
It's hard for any actor to step into a role that's long been synonymous with another performer. When you think of that character, you think of that face, that voice, those mannerisms. It's a real struggle to redefine an iconic role, but I think Brosnan did well enough taking over from the definitive performances of Timothy Dalton.
GRADE: B-, AND AGAIN, THAT'S twitter.com/celebrityhottub
KING MSWATI III, SWAZILAND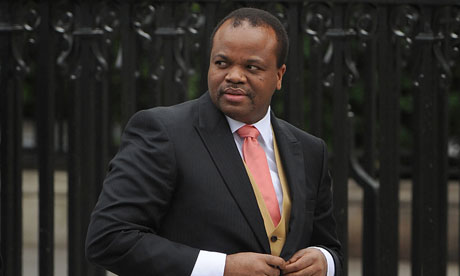 The reigning King of Swaziland since 1982, Mswati III took the throne as successor to Sobhuza II, whose 82-year reign (beginning with his father's death when he was an infant) is the longest verifiable reign of any monarch in history. Big shoes to fill, but Mswati's held onto control for 33 years and running, despite widespread criticism of his domestic policies, lavish lifestyle and human rights violations.
The lesson? Absolute control gives you a lot of leeway to be a shithead, and that's why George O'Leary never should've given up his AD role.
GRADE: PASS, I GUESS?
BUDD BRONSKI, WINGS
Brian Haley's character was brought in to Season 7 of the seminal airport-based sitcom as a replacement for Thomas Haden Church's lovably daft mechanic Lowell Mather, who was written out of the show in a mafia-hit / Witness Protection Program subplot. A high-strung ex-Marine, Budd was a personality shift from the affably clueless Lowell, and it never really worked out.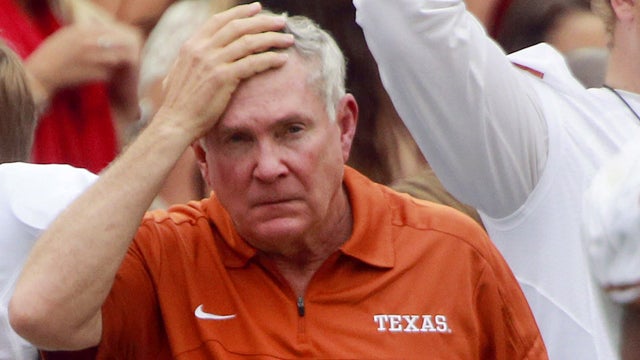 Maybe Texas will have more success than Tom Nevers Field did with that strategy.
GRADE: D
MR. WENDY'S, WENDY'S RESTAURANT ADS
Following the death of the fast-food restaurant chain's founder and long-time self-appointed pitchman Dave Thomas in 2002, the marketing geniuses hired by the square burger emporium tried something new: Mr. Wendy!
It turned out so poorly that I can't even find an embeddable video.
What the hell.
See, this is what happens when you break with tradition. You have something that's been working for decades, then you decide suddenly Michigan should run a spread offense?
Oh, okay, you recognize that didn't work, so now you're going to make a half-assed nod to tradition, pull in someone who looks like they have a connection to the program.
This isn't okay.
GRADE: GET YOUR ACT TOGETHER AND FIND YOUR HARBAUGH, WENDY'S