It's not news that Texas A&M is planning to make some upgrades at Kyle Field. What IS news is how large and how pricey those plans may be - $450 million and possibly adding over 20,000 seats. If this turns out to be a total disaster, please note that we will be calling this The Big Gig to amuse our Boston-area fans, because we love all twelve of you.
This expansion could make Bryant-Denny Stadium and House of Hateful Prayers and Neyland Stawaitwhereareyougoingthegameisnotevenoveryoujerks. It would also mean over 50,000 kisses every time the Aggies score a touchdown, levels of mass romance Texas has not seen since Jodeci was still touring. Do we have renderings? Hell yes, we have renderings. Are they official? I'm sorry, I think my phone is losing service hello are you still there hello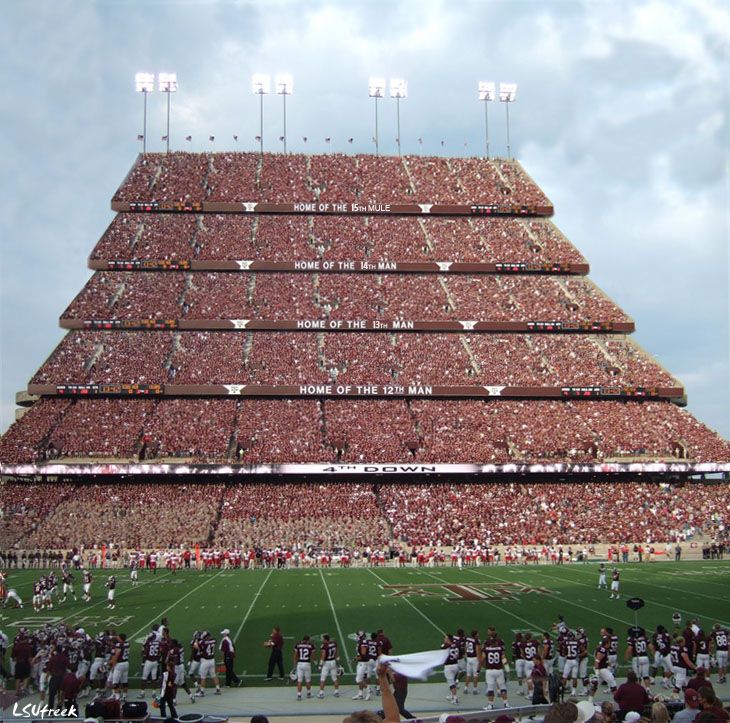 This will all seem perfectly fine until all those people swaying in unison sends the Earth off its orbit and we go hurtling into the Sun, which is exactly the kind of death Mike Sherman always hoped for.