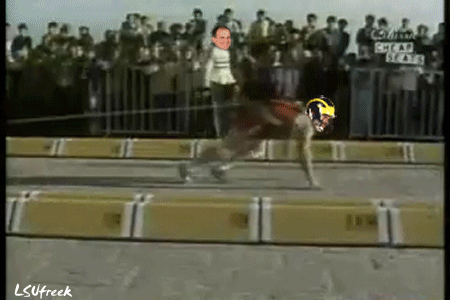 Rich Rodriguez have press conference, make emotional statement, water get fall from eye.
Michigan football Rich Rodriguez appeared tear up as he talked about his program during his weekly news conference in Ann Arbor.
He sad. Say they follow rules. Not make player tow bus or work too hard. Go against everything RichRod teach and say. Rich Rod then discuss Western Michigan. Why you make Rich Rod sad, Freep? He appeared tear up! You feel shame Freepy. Man not made of stone. He made from man!
(Also, we have no video of the press conference yet, so the footage from Michigan's practices will have to do.)