Sadness, thy name is a coaches' home for sale after a firing. This year's inevitable real estate offering is Tommy Tuberville's lakeside home, featuring 4 bedrooms, 4 baths, a steam shower and step-in tub in the master bath, exactly 734 feet of lakeside property, and a "Stunning Kitchen," presumably because the Tuberville's like to eat their meat while it's still alive. (It's the freshest!)
There are a few other key features, as well.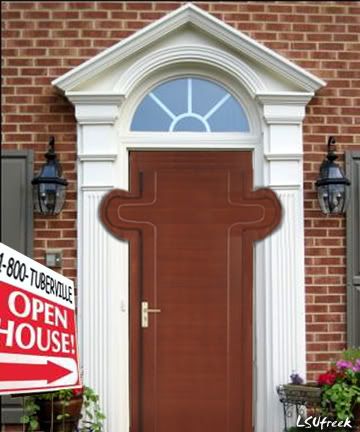 The home is offered at $2,375,000, and features a special shack in the woods where your offensive coordinator can sleep in the rustic manner to which he is accustomed.