WARNING: SPOILER ALERT!!! We present our preview of all that will happen in the upcoming season. All of this will actually happen in the manner described. If you do not want to know more about the script for the upcoming season, please avert your eyes now.
--North Carolina State will lose to South Carolina when Steve Spurrier, down 17-3 at the half, inserts Steven Garcia into the starting lineup. Garcia will lead the Gamecocks to 28 unanswered points, but will be lost for the season when he becomes involved in a barfight in the early fourth quarter.
--Missouri/Illinois, after nine overtimes, agree to settle the game with a competitive weightlifting match between coaches. This ends badly.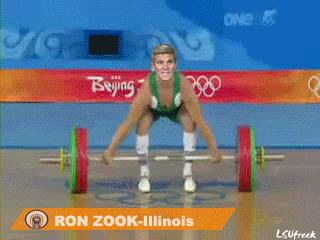 --Ryan Perrilloux plays a superb game for Jacksonville State against Georgia Tech, completing 22 of 34 passes for 279 yards and 3 TDs in a 41-24 loss to the Yellow Jackets. He then retires for a quiet evening of crochet, which helps keeps his hands busy, and watches a marathon of HellDate on BET in the hotel room to unwind.
--Miami announces their intention to take 2008 seriously by beating Charleston Southern. We mean beating them. With tire irons and old car bumpers and bike chains. No football or pads involved. Seven are hospitalized, but no arrests are made because snitches get ditches. The 'Canes will start 0-1 just to prove a point. WHAT?
--USC wins at Charlottesville in a surprisingly tight 23-20 game against the Cavaliers. The valiant effort is later revealed to be a product of Virginia defensive coordinator Bobby Pruett's payoffs to several different USC players to "keep it close, buddy, keep it close."
--Colorado loses to Colorado State when players discover that Nike's new "resin dots" on their uniforms will, when eaten or smoked, get you high as fuck.
--UCLA loses three quarterbacks in their matchup to Tennessee. Causes: scabies, misfiring orbital laser, coyotes.
--Fresno State beats Rutgers in Piscataway, sending ratings of American Chopper through the floor in the important New Jersey ratings zone.

Your bikes suck! Rutgers rules!
--Alabama defeats Clemson when running back James Davis hopelessly embeds himself in Alabama defensive tackle Terrence Cody. Cody leaves for three plays but re-enters the game, tallying five tackles and one sack on the evening. Davis does not return on his own, but is given credit for a pass deflection when a Cullen Harper pass bounces off his right foot in the third quarter.
--Auburn defeats the University of Louisiana-Monroe under the savvy coaching of Tommy Tuberville, and does so for three-quarters of the price Alabama would have charged for an attempt at the same.