Our resident rambling, gambling man Solon, the pride of Mill Valley, CA, brings us his best effort at giving us the futures bets in college football that won't have your friends guffawing at you as you wallow in a gutter of poverty in five months. Enjoy...
Greetings again all. Infrequent EDSBS contributor and resident gaming "expert" Solon here, reporting from beautiful Mill Valley, California, where my summer ended on June 9 when I purchased Phil Steele's magazine from the local Waldenbooks. Today, I'll jump into the college football futures betting market; surely some of you will think I am on the sauce with a few of these selections, but I swear that all of the alcohol has been put in the cupboard until January. That said, I reserve the right to crack open a bottle of the hard stuff if the Dawgs somehow manage to topple the Gators this season.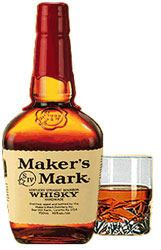 That cork stays in, Solon. In, we say.
For the uninitiated, there are a wide array of wagers you can make with regard to college football futures betting, and I am dipping into many of them. A lot of people do not want to tie up their money for the entire season, which is certainly understandable, but if you can get a good read on some of the teams going into the season, there is great value out there. Please note that if a wager is a 'plus,' it means you wager $100 to win that amount; if a wager is a 'minus,' it means that you wager that amount to win $100.
All odds are from Pinnacle Sports.*
(*I am not endorsing Pinnacle, although I have no reason to doubt their legitimacy. I'll tell you this, assuming they are on the up-and-up--and I have no reason to suspect they are not--their odds are impossible to beat. They offer, by far, the smallest house take on sports betting that I've ever seen. When betting futures markets, this should be your focus, because often times the odds are ridiculously slanted in the house's favor. If you know one way or another about Pinnacle, feel free to share your knowledge in the comments.)
WINNER OF NATIONAL TITLE GAME
Southern California (+776)/California (+2767)
Louisville (+2352)
(If I'd gotten my head out my arse sooner, I'd have much better value; last week, USC was at +1001, and Louisville was at +2800 or thereabouts; in fact, just yesterday, USC was at +852. Piss. That said, Cal was at +2632 and Louisville was at +2253 yesterday, so that's a plus.)
SOUTHERN CALIFORNIA (#6 AP, #3 Coaches)
It is impossible to say how with any degree of certainty how well the current crop of "talent" at USC will pan out. Carroll's track record, though, is hard to argue with; when Matt Leinart replaced Heisman Trophy winner Carson Palmer at QB, he proceeded to win 2 national titles and just failed winning a 3rd. I'd argue that the team Booty inherits isn't any worse than the one Leinart did; Leinart probably had a better OL, but Booty's probably going to have a slightly better D; both this team and the 2003 team were (are) well-stocked at WR, and both had (have) a massive amount of unproven talent at RB.
USC's schedule, as it is most years, is a bitch; 6 road games--5 in conference play--and none of them against bad teams. Fortunately for them, though, the toughest games on the schedule (Oregon, Cal, and ND) are all in LA. And, their schedule is organized in such a manner--closing with Oregon, Cal, Notre Dame, and @ UCLA--that even with an early loss, running the table at the end will put them in a position to play for the National Title.
CALIFORNIA (#9 AP, #12 Coaches)
Cal's team last year was an oddity; a Jeff Tedford-coached team with a great running game, a strong D, and very poor production out of the QB position. Even with their limitations, they could have very easily still gone 11-1; they lost to UCLA in the last minute, lost to Oregon in OT, and had a 3-point home loss to Oregon State.
As for this year's edition, the D should be better, and as long as the OL can come through the running game will be strong again as well. The pass offense should be upgraded tremendously; not only are they in better shape at WR, but Longshore will no doubt be an upgrade at QB. Even if he proves ineffective and is replaced, Ayoob will be markedly better than he was last season.

Speaking of gambling...Joe Ayoob, ladies and gentlemen!
Cal sits in a good position, at the fringes of the Top 10. A win over Tennessee will vault them into 6-7-8 territory, and between the opener and their game at Arizona on November 11th, the only road games they have are against Oregon State and Washington State; so long as they can do the business at home and win those, they will probably be in the Top 3 when they go to Arizona, and a win there should put them in a position to stake their claim for a spot in the National Title game when they play USC.
And, given the lateness of the game against USC, it's possible that even with a loss to Tennessee in the opener, 11 consecutive wins could get them in the Championship game.
In any event, I like the USC/Cal winner to make it to the title game.
LOUISVILLE (#13 AP, #13 Coaches)
If a team from the Big East is likely to run the table and get into the title game, it is probably Louisville, not West Virginia. Not only does Louisville host West Virginia, they will be looking for revenge from last year's game, where Louisville lost a 24-7 lead in the last 8 minutes, with an assist from the officials, who botched an important call on an onside kick (for which the Big East later apologized). Louisville's schedule also includes a home game against Miami, putting them in a much more likely position (than West Virginia) to be well-regarded by the pollsters in the event that they go undefeated.
I have two concerns about this Louisville team. While their O is loaded at the skill positions, they are a little light on the OL; the last time they were in a similar position, they stumbled to a 7-5 finish in 2002--to be fair, this year's OL is markedly better than that year's edition, as is their talent at the skill positions. Of greater concern, Louisville's pass defense is fairly weak; they return everyone this season, but given the way they played last season this is not necessarily a plus. Fortunately for them, outside of Miami and Pitt, there is probably no one on the schedule who will have the ability to exploit this weakness.
CONFERENCE CHAMPIONSHIPS
ACC: Clemson +500
Clemson should be solid this season, they lose little on offense other than QB Charlie Whitehurst, who, quite frankly, disappointed me last season. I think new QB Proctor will be at least as good, if not better, and their running game should be solid with the tandem of Davis and Merriweather running behind an OL that returns all of its starters from last season. On D, they had strength in depth last season, and all of this season's starters have logged plenty of minutes.
Clemson was probably better than their 4-4 record in the ACC last season. They lost 2 games in OT (BC, Miami) and had a 1-point loss on the road against GT. This season, I like them to win all 4 of their home games; as long as they can split their 4 road games, it should be enough to get them to the ACC Championship game.
Among Clemson's wins was a 35-14 demolition of this year's consensus selection the ACC Atlantic, Florida State. As hard as it may be to believe, the score in that game was deceptive; FSU's TD came off a blocked punt and their O only managed 2 field goals. Truth be told, I look for BC to be the toughest challengers to Clemson for the ACC Atlantic title, not Florida State.
WINS OVER/UNDER
Florida State UNDER 9.5 wins +102
There's a lot of good options out there for over/under betting--for example, I think Notre Dame and Tennessee are dead-certs to go under 10.5 wins, and 8.5 wins, respectively--but the trick is finding a winning bet with good value. In the case of Notre Dame, they are -188 to go under, and Tennessee is -168 to go under. As a result, the only thing that really jumps out at me this season is Florida State.
Although I was at the SEC Championship game and didn't get to see much of it, the ACC Championship game--a game in which, statistically, at least, they were considerably outplayed--made a lot of people forget just how bad Florida State was last season. Outside of wins over 1-10 Duke, 4-7 Wake, 1-10 Syracuse, and The Citadel (a game which was 10-3 at halftime, by the way), FSU either lost or was pretty fortunate in the rest of their games. Miami couldn't do anything on special teams; BC was down 14-0 due to turnovers before they got going, and then their QB got injured; a PR TD broke the game open against VT; another PR TD, along with a fumbled PSU snap deep in FSU territory, made the Orange Bowl competitive. Simply put, this was not a good team last season.

Solon doesn't think much of FSU. Neither does Jeremy Mincey.
And, this season, they should be even worse; the two strengths of the team last season were the special teams and the defensive front 7. Their punter--who averaged a net 35.7 yards last season--has graduated, as has gamebreaking punt returner Willie Reid. They lose 4 starters from the front 7, but they included three 1st round picks and a 5th rounder; as a result, they will likely be considerably weaker against the run. On O, they return 6 starters to what was a poor unit. They averaged 94 ypg rushing last season; they averaged less than 90 ypg against 1-A opponents, and 59 ypg against teams with winning records. Despite the return of Booker, they have lost Washington and with only 3 starters back on the OL I do not expect significant improvement. QB Weatherford returns for his sophomore season, during which freshman starters often regress. With such a weak running game, he will have to throw passes at a rate of around 40 per game, as he did last season, and opposing secondaries will be excited about that, given his 18 INTs last season. He will have to improve by leaps and bounds for this team to come close to 10 wins, and I do not see that happening.
The schedule does to Florida State some favors, and they have 4 automatic wins from the start (Troy, Rice, @ Duke, Western Michigan). At best, I see them splitting their other 8 games. My honest assessment is that they will go 7-5 during the regular season; if this occurs, I believe this will be Bobby Bowden's final season in charge.
And that's what I've got.
Please note that all of these selections are provided for entertainment purposes only. Enjoy the season.