Avery Atkins, Florida starting cornerback and amateur marriage counselor, will be granted a release from his scholarship at the University of Florida following an incident where he allegedly hit his girlfriend and babymomma upwards of twenty times and refused to let her out of a car. Meyer had refused the transfer previously, but the gaining traction of the story and Atkins' clear inability to "keep shit together" added up to force Meyer's hand in the case. He did, however, get to turn "kicked off the team" into something beneficent and magnanimous-sounding: "granted a release." Excellent Newspeak work by the UAA there.
Meyer's now lost two of his first recruiting gems in Atkins and Josh Portis. He's also just lost his starting corner for real now, leaving the Gators with Reggie Nelson playing all four positions in the defensive backfield. That's actually an exaggeration: we've got Ryan Smith, a former all-Mountain West transfer coming over to play under the new transfer rules stating that after a person finishes their career, they can play some more as a grad student without penalty. Did we mention how much we hate totally love that rule?
Say it while attempting to brim with confidence: Mountain West All-American and new starter. We're not hyperventilating; that's just us panting with excitement!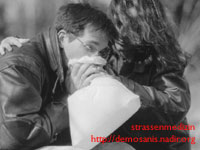 We hate the offseason.