Solon got, in his own words, "gutted" by the college football world last weekend, a feeling we shared watching the Gators go into a nine-minute drill against South Carolina down by two scores in the fourth. But as we told him, there's worse things than dying young in the name of pleasure, and if gambling kills him, we'll be tossing poker chips from Caesar's on his casket in remembrance and putting our Phil Steele guides in the air in his name. Despite a murderous week, Solon still clings to a 54 percent winning percentage this season, which is enough to win a presidency, avoid losing the house, and higher than the approval rating of most husbands out there.
Enjoy!

This week, a PSA for all you young people out there thinking about gambling. Here's the ultimate argument against betting on college football: last Saturday, while LSU/Alabama was finishing and Georgia/Auburn was starting, I was sitting in my house watching Louisiana Tech/Idaho.
Now that is some sad shit. The only thing sadder is the way Louisiana Tech lost against the spread. What a load of old cobblers.
Anyway, I was going to do some sort of column on the most important figures in this history of sports betting, but the Georgia/Auburn game (yes, I caught the end) has left me gutted and I just don't have it in me. Perhaps that will come next week.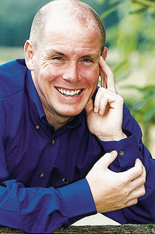 At least Solon didn't blow $1.3 billion bucks on a single bet like Nick Leeson did.
All right, I'll just jump into this week's selections. Lots of favorites this week; let's hope it works out. For the season to date, I have compiled a record of 62-53-1, for an average of 54%:
Purdue (-12.5) v. INDIANA
This is a battle for 9th place in the Big 10, and as it happens these teams are big rivals.
It appears in retrospect that the monumental Purdue collapse this season was a product of the depth of the Big 10. Outside of a bad home loss to Iowa, they have actually played relatively well in conference play. Since changing the QB to Painter after the Northwestern game, they have stepped it up, having an unfortunate loss at Wisconsin (which featured a game-changing INT TD for Wisconsin at the end of the 3rd quarter), a strong performance against Penn State, and then home wins over Michigan State and Illinois (note that in my opinion this seems to be coincidental; I don't think Painter is playing particularly well, but everyone else seems to be). In the last four games, their D has given up 332 ypg after giving up 572 ypg in their previous three conference games. While the opponents have gotten weaker it does not account for that much of a difference. Indiana has lost 5 straight following a 4-1 start, and have yet to play a conference opponent closer than 17 points outside of a win over Big 10 doormat Illinois. They do not have the offense to trouble Purdue's improved D, and Purdue should score enough to get the cover here.
Northwestern (-15) v. ILLINOIS
Illinois looks to be a team just playing out the string. They started the season 2-0 and led Cal on the road at halftime, but since then it has been all downhill and they have been outscored 341-76, an average of 46-10. Things will not get any better for them this week, as NW can score like nobody's business and the Illinois D is ill-equipped to stop them. Northwestern was overmatched by Michigan and Ohio State but Illinois does not have anywhere near their quality. The only concern is Illinois' run O, which has done well against quality opponents in the Big 10 (237 yards against Wisconsin), and run D is Northwestern's weak link. In the end, I do not believe it will matter because Illinois will not be able to keep up with the Northwestern O.
SOUTH FLORIDA (-19) v. Cincinnati
In many ways, South Florida is similar to the West Virginia team that defeated Cincinnati 38-0 last week. Both have strong running attacks and strong defenses, and are able to defeat lesser opponents easily, but struggle against the stronger teams in CFB (WV against VT, and SFla against Miami and PSU). West Virginia ran for 297 yards against Cincy last week, and this South Florida team probably has a stronger running game. That said, without the threat of the pass, USF will probably not match West Va's output--but they should still run for over 200 yards. The USF run D is a little vulnerable, but their pass D is solid and it is unlikely that the average Cincy O will be able to do anything regardless of the method. South Florida has not played a home game since their win over Louisville on September 24th, and they should be fired up and pour it on in this one.
Ohio State (-3) v. MICHIGAN
One might think this game is one between two equivalents, but in reality Ohio State is much better on both sides of the ball. Consider the following averages in Big 10 play (also, note that I am dropping the OSU-Ill game, and the Mich-Wisc game, so these are numbers against 6 common opponents):
OSU: 35-16, 418 yds for, 289 yds against.
Michigan: 28-21, 359 yds for, 387 yds against.
Yes, that's right, Michigan has been outgained in Big 10 play, whereas Ohio State has torn up the deepest conference in college football. Furthermore, unlike Ohio State, most of Michigan's games have been close, so there's no letup on O or garbage yards given up on D at the end of games--as is the case with Ohio State, which has won every game (save the loss to Penn State) by at least 11 points. Specifically, Ohio State should run wild on the Michigan D. OSU is averaging 221 ypg rushing and 5.03 ypr against the 6 common opponents; against those same teams, Michigan is giving up an average of 148 ypg and 4.31 ypr. I think OSU will go for close to 200 yards rushing and that, along with their D, should be enough to cover this number.
Eastern Michigan (-6) v. BUFFALO
Buffalo was fortunate to pick up their first win of the season last week, as they were +4 in turnovers and only gained 154 yards in their 10-6 win. The Buffalo TD was after a 12-yard drive following a fumble. This was fortunate for Buffalo, because their O is simply not capable of much more. The Buffalo D stepped it up last week, as they held Kent to -37 yards rushing, on 20 carries, mostly as a result of sacks. They will have a difficult time replicating that this week, as EMU QBs Bohnet and Jones are quite mobile, and have yet to be held to a negative rushing total in any game this season; between them, they average 46 ypg rushing. EMU is a passing team, and their QB play has steadily improved as the season has gone on; last week was their best performance yet and they will likely keep it going against a poor Buffalo D. EMU has lost 5 consecutive games, but 4 of those were against MAC teams with winning records, and the other was an inexplicable defeat last week to Ball St where they led 25-7 with 7.52 remaining but gave up 3 TD drives that took a total of 75 seconds, and somehow lost 26-25. As long as EMU plays with purpose they will win this game with ease.
Oklahoma (+7.5) v. TEXAS TECH
I'm pissed at Texas Tech, firstly because they lost my bet last week, and secondly because I have been looking to play Oklahoma for this game for some time now, and their loss last week probably cost me 3 points in the line. Oklahoma's season, in retrospect, is not too bad; their losses are to 10-0 Texas, 10-1 TCU, and 9-1 UCLA. You could make a case for them being anywhere from the 2nd to 5th best team in the Big 12 this season. Their O is average but QB Bomar is improving, and their running game is serviceable. In any event, I am sure RB Peterson is excited about the prospect of going against a D that gave up 282 yds to Oklahoma St last week. My view regarding Texas Tech is that they are the ultimate beneficiaries of the weakened Big 12. I do not believe that this team is nearly as good as the teams they have put out there in years past, but because of the state of the Big 12, no one could beat them (of course, now that Oklahoma St has, it's evident that they aren't as good). Texas Tech has played three good Ds this season (Texas, Kansas, and Baylor). In those games, they have averaged 25 ppg and 415 ypg with a 4-4 ratio. TD passes/game is the instructive stat here; they are throwing just over 1 TD a game against good defenses. The only teams that have thrown on OU this season have been Texas and UCLA, and TT QB Hodges is not nearly as good as Young or Olson. OU has controlled the TT passing game in previous seasons, and I expect them to do the same here and get the outright win.
NOTRE DAME (-35) v. Syracuse
This is a lot of points to give, but Weis seems to be able to keep ND focused and they should be able to get the job done here. Syracuse's pass D has played well, but they have only faced one halfway decent pass O this season--that of Florida State's, who threw for 396 yards against them on 36 passes. ND's pass O is on another planet compared to FSU's and I expect QB Quinn to continue his good recent run of form. Syracuse cannot stop anyone on the ground (210 ypg in Big East play, and they have yet to face Louisville), so even when ND tries to call of the dogs they should keep moving the ball. Syracuse's O will be the worst the ND D has faced all season (9 ppg in Big East play), and they should be fired up for the shutout when their ineptitude becomes apparent.
Penn State (-7) v. MICHIGAN STATE
First things first, this game has produced some inexplicable results over the years, not the least of which was the game last season, where the pathetic Penn State O broke out for 37 points. I do not believe anything odd will happen this season. Unfortunately for Michigan State, the FG block just before halftime in the OSU game was the end of their season. Since that happened, they only have a win over a poor Indiana team, and have lost their other four games. In their last two games, they were thoroughly outplayed in a loss to Purdue, and capitulated at Minnesota. They gained 338 yards against Purdue, and 450 yards against Minnesota. These numbers do not look too bad, until you consider that they are the two lowest outputs of their season, and against Minnesota they gained 191 of those yards after Minnesota led 28-3 and pretty much gave up on the game. Penn State's D will be the best they have faced, and this is a bad time to face them. On the other side of the ball, the Penn State O should run wild on the Michigan State D and they should have no trouble putting up enough points to cover this number.
OREGON (-13) v. Oregon State
Oregon is a good squad and since the 'Zona game they have compensated for losing QB Clemens. Leaf and Dixon have gotten progressively better and were solid against WSU last week. That will serve them well, because the Oregon State pass D has had some trouble this season, giving up 314 ypg and 8.86 ypp with a 26-10 ratio against 1-A opponents. Oregon State is solid against the run, but Oregon's run O is solid and they should still be able to get some yards. Even with these advantages, this game should be won on the other side of the ball. Oregon has a great D, and it has been damn near impossible to pass on them since the USC game; they are giving up 187 ypg, and 5.26 ypp with a 10-12 ratio. Oregon State throws more than they run, and that will not work out for them here. Additionally, QB Moore is out; this could actually be a plus for Oregon State, because his 19 interceptions for the season caused his team a lot of problems. This is a bad D for a new QB to face, and I suspect that they will pick off a few balls and Oregon State will not get too many yards against this great pass D. Oregon State's running game is not great, and while they will get a few yards, RB Bernard is gimped up and in any event Oregon's run D is legitimate and they should not be exploited there.
Tulsa (-14) v. TULANE
Tulane has had a rough season and they are probably just ready for the season to end, having lost 6 in a row. Tulane cannot run the ball, and unfortunately for them, that is the way to move the ball on the Tulsa D. Tulane throws a lot (40 passes/game) but only averages 6 ypp with an 18-12 ratio. Tulsa's pass D has only been exploited by Minnesota, Houston, and UTEP, and Tulane does not have their quality. Even with those poor games, for the season through the air Tulsa is giving up 172 ypg and 6.55 ypp, with a 6-16 ratio. Tulane should struggle to score points, and if they throw interceptions, it could get ugly. Tulsa should also run the ball with ease, as the Tulane run D has given up massive chunks of yards to all the decent run Os they have faced. They have given up an average of over 400 yards to the option attacks of Navy and Rice, and additionally, gave up 290 yds to Central Florida and 245 yds to Houston. Tulsa has good balance, and should not only run well, but pass the ball as well; the only decent passing attacks Tulane has faced this season, Houston and UTEP, averaged 8.70 ypp with a 4-0 ratio, and Tulsa should continue that trend and sort them out on the air as well as on the ground.
SAN DIEGO STATE (-7) v. Wyoming
How the hell SDSU lost to UNLV is anyone's guess. They are actually a decent squad with a solid D, particularly a solid pass D. If you take out an aberrational performance against AFA, they have given up 5.82 ypp with a 4-14 ratio. Simply put, you can't beat them throwing the ball, and that is what Wyoming does. Wyo has thrown 16 interceptions this season, and they will probably throw a couple here. Wyo's average output on the ground this season is 115 ypg and even if they surpass that they will not get too many total yards. Wyoming's D has suffered a strange collapse; for the first six games this season, they were giving up 20 ppg, and 290 ypg with an 8-11 ratio, but in their last four games they have given up 36 ppg, and 465 ypg with a 10-1 ratio. I cannot account for the collapse, but I believe it will continue here. While they have lost to AFA and UNLV, SDSU has also played fairly well at times this season, beating BYU, Utah, and Colorado St, while losing a close game to TCU. I am willing to guess that they will be up for it here and win this on the strength of their D.