Call the landlord, 'cause rent's gonna be late. It's preview time, and we've invested our money wisely in an armful of preview guides available at our local mega-media mart, eschewing such frivolities as food for pages of glossy online casino ads and badly edited feature pieces on players who will likely break their leg in game two versus Northwestern Multidirectional State Tech, yielding their spot for an unheralded sophomore who will go on to win the Heisman the following year.
Our particular local mega-media mart had the three major publications most will-we scouted around the Atlanta area yesterday, and all the stores had the same selection: Athlon, Sporting News, and Lindy's. There were a few highly individualized offerings: a fifty page mag on just the Georgia Bulldogs, a sixty pager on the Tennessee Vols complete with John Chavis nude centerfold, a two page pamphlet summarizing Chan Gailey's offense. But on the whole we found the same thing everywhere.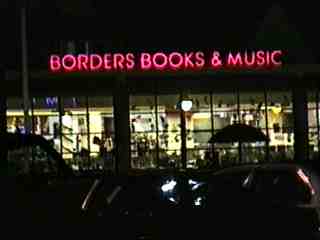 America: land of choice!
Without further adieu...
Athlon Sports
Presentation: Ooh, so glossy. Athlon bets a lot on the college fan loving acres and acres of gloss: shiny paper stock, hundreds of color photographs, The graphics are huge and screaming for clarity, and you can almost hear the editors intoning over and over again: "user-friendly."
Who do they think you are? A smelly drunk addicted to online gambling with extra cash to blow. Athlon's guides-both the ACC and SEC editions-feature an inexplicable number of ads for online poker and cash-only fantasy football, along with ads for Gold Bond powder and other locker room necessities next to liquor and beer ads. Mix in the spots for chili in a can, dog food, and car accessories, and the people in the Athlon marketing department have a dire, dire picture of their readers' lives.
Items worth stealing: "The Players' Forum," where Matt Leinart, Jason Allen, Tyler Palko and others answer questions in a simulated round table-it reminds the reader how little college fans actually get to hear the players' voices and opinions, shielded as they are behind SIDs and NCAA regulations. Plus some nice feature pieces along the way, which aren't really innovative, but nevertheless are done well enough to merit mention here.
Filler? Oh, shit, plenty of it. The "Sideline Show" segment takes up six pages in the middle of the magazine with boring, poorly chosen pictures of cheerleaders. A pic of a Louisiana Tech cheerleader on page 78 actually looks like she's just realized she's mortal and going to die someday. ("It's all so sad, Tiffany. It's just so sad...) And what's your problem with cheerleaders, you ask? None, we say, just as we have no problem with the SI swimsuit issue, save this: if you want porn, just hike up your pants and march down to Southern Nights with the rest of us. Don't try to feed me cheesecake in the middle of my college football buffet, Athlon. The endless rosters and schedules smell of filler, especially when they're often reproduced in different forms later on in the magazine.
Analysis? Yea, there's plenty of it, but mostly of the conservative sort. Mississippi State is an "improved" team, USC will win the national title, and The ACC is now a running conference...no real surprises, with the exception of Athlon's pick of Georgia Tech as a dark horse candidate to make the ACC championship. We'll trust that when Reggie Ball stops throwing the ball out of bounds on fourth down with the game on the line and Chan Gailey stops being...Chan Gailey.
Money quote? Yes, on page 102 of the ACC preview:
Despite winning three fewer games last season, coach Tommy Bowden managed to finagle raises for several of his assistant positions.
We knew we liked Tommy for a reason.


Apparently, Tommy can get away with anything at Clemson, including tattooing random children at will.
If it were a porn mag, it would be... Playboy.
Sporting News
Presentation: BIG. Where Athlon sprays photos around the page like a cut-happy Oliver Stone, TSN works like a Kurosawa: one dramatic photo per page, usually of a single athlete moving in traffic with a determined, wary look on their face. It's really pretty cool actually-the photo of Ernie Sims on pages 36-37 of the ACC preview is damn near art. The graphics follow suit, with an emphasis on clearly labeled headers with lots and lots of type in between. Paper stock is cheaper, but who cares?
Who do they think you are? A serious-ass college football fan, evidently. NO ads in the team-by-team previews, with a few sprinkled in at the margins. One highlight is an ad featuring the "Chicken Man" Wade Boggs schlepping for a chain of hair restoration clinics, calling male pattern baldness "a vicious curve ball" he had to deal with. All this freedom from online poker ads, and for the same price as ad-happy Athlon: $6.99.
Items worth stealing: Lists, lists, lists. TSN gets in touch with their inner postmodern author by compiling and ranking everything from ocs and dcs to top nonconference games to players who change game plans to coaches most likely to attack and eat an assistant in midgame. (Just kidding on that last one; we all know the answer is Houston Nutt.) They even break down each position by top five players in an awe-inspiring display of total, masterful obssession. We wouldn't want to date these guys if we were female, but you sure as hell want the writers at TSN's advice on your fantasy league.
Filler? None. Seriously, we looked. None. These people are like, hiding out in a bunker serious about their shit. No filler, and only a single Wade Boggs baldness ad to laugh about.
Analysis? Scads of it, and not much of it refuses to take chances. TSN puts their head on the guillotine and goes as far as predicting each team's record down to individual games, including a balls-out call for an undefeated season for Tennessee and a one-loss season for Virginia Tech (with the one loss coming to UVA, not Miami!) A particularly welcome bit of analysis comes in the "strategies" and "style" sections of each preview, where each coach's systems is broken down and summarized neatly for the reader in a few punchy, well-constructed sentences. We particularly like this description of Georgia's head coach Mark Richt on page 54 of the SEC guide:
Richt steers Georgia's ship with an abnormally calm hand. he thinks very little of his motivational skills and often says he'd choose five minutes on the practice field teaching execution rather than five minutes of fire-and-brimstone pep talk any day
Money quote? In the TSN preview, we must choose from their peculiarly candid "Scouting the..." sections on each team. Maybe it's rapport-TSN uses local writers to cover teams rather than a central staff-but the writers at TSN seem to get more honesty out of the anonymous coaches than anyone else can. Our favorite?
There's something about Chan Gailey's teams that you can't lock down. In the NFL and in college, it just seems as though they're never quite there.
Sitting just a stone's throw away from Bobby Dodd at the Flats, we know exactly what they're talking about.
If it were a porn mag, it would be... Penthouse. All content, no crap, and totally focused on the most important part of the game.


Chan Gailey: not all there?
Lindy's
Presentation: An unholy mess. We think the idea was to make everything look futuristic, like the "fightin' robots" sequences in between segments on FoxSports football coverage. The results are disastrous: fonts inexplicably change size, going from ginormous in the content to near microscopic in the recruiting and rosters sections, and text is often laid out on brutally hard to read backgrounds. (Just a hint, y'all: light grey on dark grey is a way to give someone a screaming migraine, not pique their interest in your magazine.) This is your publishing program on drugs, kids, and it's not a good trip.
Who do they think you are? Gambling-addicted trash with a penchant for chewing tobacco, online poker, home repair (presumably done in order to sell said home for more gaming funds,)and beer. Oh, and with a small penis-Lindy's goes where Athlon won't with a penis enlargement ad. Guess what? Size really DOES matter? I wouldn't have known that if I hadn't read Lindy's-thanks a lot, assholes.
Items worth stealing: The features. Lindy's actually puts together some nice, well-constructed features, including a nice bit on SEC rivalries and another on the rising profile of offensive coordinators in the college game. Of course, there's also a few clunkers, including a strange, near-evangelical piece on college athletics and faith, but hey, we're looking for lemonade here, not lemons.
Filler? You betcha. Six pages of cheerleaders, though unlike Athlon, Lindy's appears NOT to have chosen the photos at random. Really big fonts and wide double-spacing in the analysis sections, which galls us even more next to the microscopic type of the recruiting and rosters' sections. Oh, and a fucking plague of ads.
Analysis? Well, somewhere in there, but due to eyestrain, we had to go lay down in the middle of it and drink a gin and tonic to regain our spirits. Predictions are vague, cautious, and predictable:
The Dogs realistically could finish anywhere from third tin the Eastern Division to top five in the country...
Courage, boys. Courage.
Money quote?
Not only do men report amazing increases in length, thickness, and endurance, but also they are equally delighted by the sheer intensity and concentrated power of their orgasms (as are their very satisfied lovers!)
If it were a porn mag, it would be... Club. We'll never buy it again, but if it's around, we'll look at it. We'd be damned to let you catch us, though.


Club: the Lindy's of porn mags.